Goldendoodle Puppies for Sale, Naples, Florida
Capri3/Cooper Medium (moyen) Goldendoodle Puppies Naples Florida April 6 2023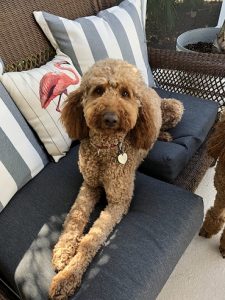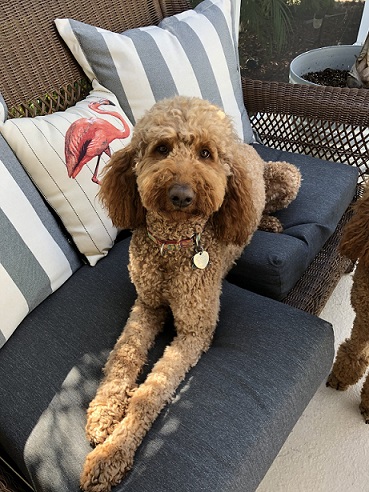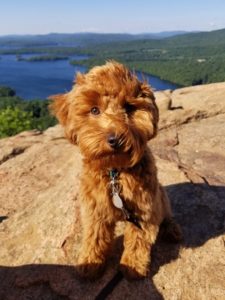 Color
Black and Apricot creme
Average Approximate Weight as an Adult
30 lbs.
Coat Type
Curly and wavy
Approximate Puppy Timeline
Bred: 12-2022
Born: 02-2023
Ready for adoption: 05-04-2023
These puppies are available in Naples, Florida.

You may check our certificate here: Karla's Pets Rendezvous Certificate
Are you looking to purchase a beautiful Doodle puppy? We are a Naples Florida
Goldendoodle Breeder.
We are a reputable Doodle breeder in Naples, Florida. We breed Labradoodles, Goldendoodles, Moyen Poodles, Double Doodles and Australian Labradoodles. We would love to help you add a new Doodle or Moyen Poodle puppy to your family. These hybrid dogs make incredible family pets and are great with children. They are super smart, easy to train. They also train well for agility as well as they make great service dogs.
Do you live in Naples Florida and are you looking for a Doodle breeder? Are you looking for a quality Doodle puppy that will make a wonderful family pet and is incredibly good with children? We are a Naples Florida Doodle breeder. It is our full intention to educate our customers and give them the best puppy to adopt.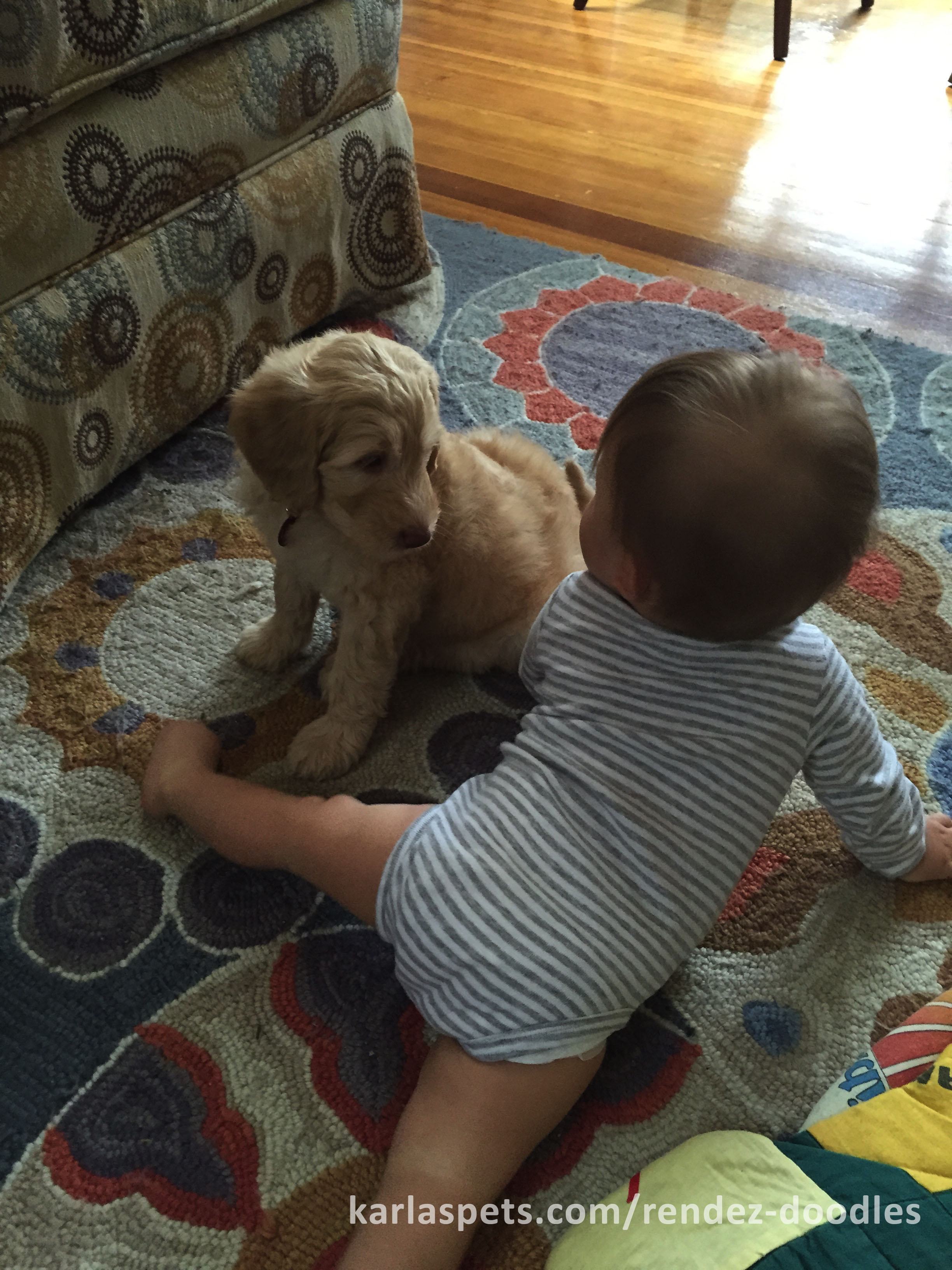 We care a lot about dogs, of all ages, sizes and types. We also care very much about how we raise our Doodle puppies. If you are interested in our upcoming litters, please visit our upcoming Doodle litters page. We have loving hearts and only want the best for our Doodle puppies.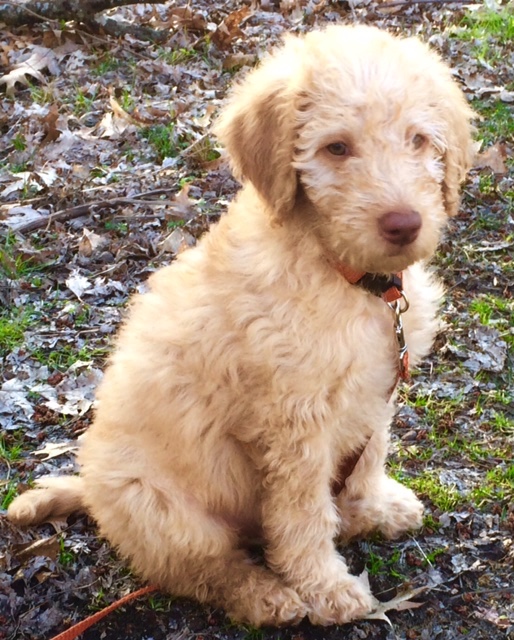 We raise our puppies well and it is our strongest intention to make sure they have a happy life, a good home and customers that keep in touch with us and tell us how they are doing. Customers who adopt our puppies live all over the country. We breed our Doodles in Naples, FL and in New England, specifically in Fryeburg, Maine. If you live in other states, we do ship nationwide.
We have a waiting list for all our litters, to learn more about how to get on the waiting list and how the process of adoption works, please visit OUR ADOPTION PROCESS PAGE.