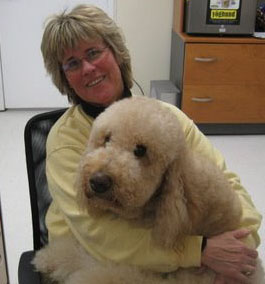 About Karla Schwarz
My career began in High School , after school & weekends, being trained as a professional dog groomer, then went on to open my own Pet Grooming Salon, as a young adult.
With a successful Pet Grooming Salon going strong, I decided to take on a Dog and Cat Boarding Kennel in Conway  New Hampshire. Over the years we (I had help now) perfected the idea of boarding & grooming dogs & cats in the Mount Washington Valley, in a way that was fun for them, and "Piece of Mind" for their Families, by adding "Doggie Daycare" to the mix! Since then I have aged of course-
I am a true lover in the service of all animals and a quality breeder of doodles, and poodles. As the owner of Karla's Pets, a Complete Pet Care Facility serving the Mt. Washington Valley of New Hampshire since the early 80's I truly care about my customers and raising the best puppies for their families. It is my priority to match up my beautiful puppies and their temperaments with families that will love these dogs for many many years.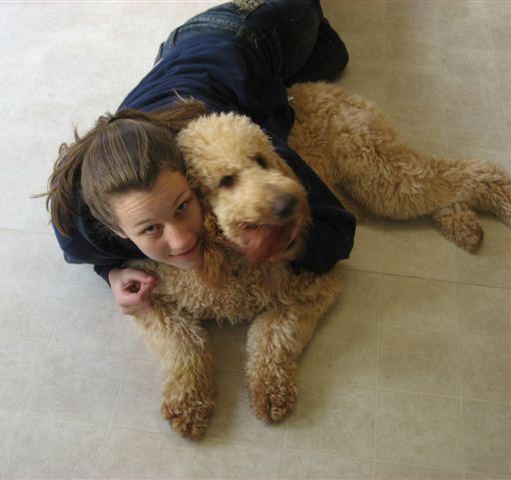 My daughter Payton (pictured above) works at Karla's Pet Rendezvous now. She shares the same love and kindness for all animals, like I do. She was raised with dogs in the family, and worked in the family pet business as a child growing up-so she knows all about what makes dogs healthy, happy and a wonderful addition to any family.  We work closely together to run the business with our wonderful Staff of true pet lovers! Payton is helping me with the day to day running of our  Pet Resort  in Conway NH that has been in business since the early 80's.