We have Goldendoodle Puppies for Sale
Please visit Upcoming Litters page!
Click here to review our puppy application process & meet these parents
Link to website here
Join our Facebook group by searching for this on Facebook:
Rendez-Doodles & Moyen Poodles at Karlaspets.com
Parental testing- call for more info 207-653-3321
Goldendoodle puppies for sale serving Maine, Massachusets, and
New England and beyond. Goldendoodle are great family pets, and this is one of the reasons they are a great choice and wonderful breed. It's important to know that not all breeders raise Goldendoodles in the same way. We're so proud of the way we raise our doodles! Don't just take our word for it, see our testimonial reviews from our customers.  Our Goldendoodle puppies are born in our bedrooms, our living rooms, never in cages. We take super good care of our moms and dads. We feed them well, are aware of the nutrition they need and the love they need. Love at first sight!
We breed, several types of hybrids. My first love started with Moyen poodles, and golden retrievers. We started after much research and hard work finally creating a great line of Moyen poodle puppies for sale. There is a stigma that comes along with the poodle breed, therefore many families many choose Doodles, instead of poodles, for a smart, loving, low to no shed, family dog.
Over time we perfected our program in order to also obtain an incredible line of Goldendoodle puppies for sale. This was not very difficult, as I had great poodles, and knew the best golden retriever breeders nearby.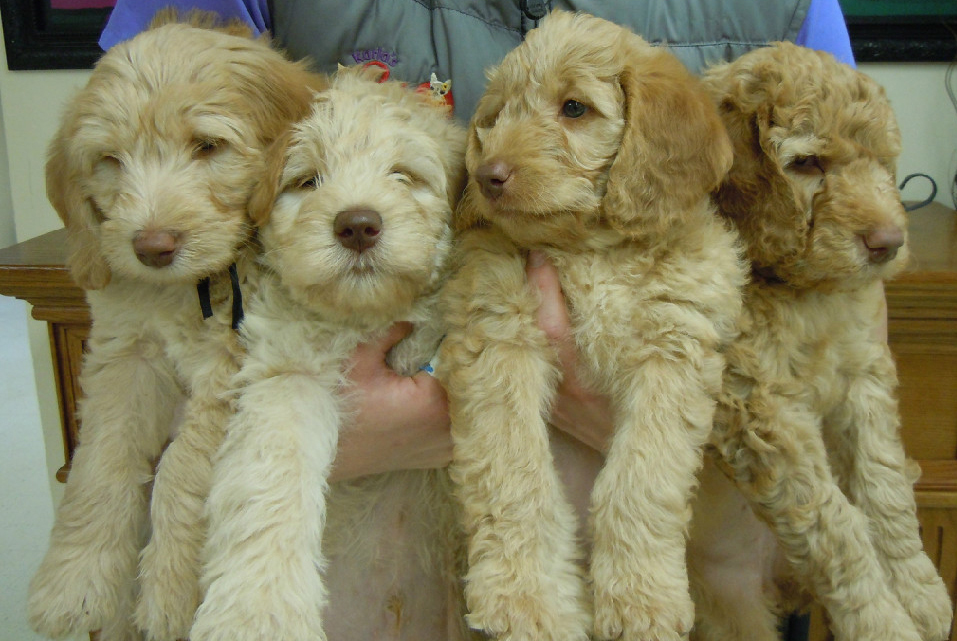 After many requests for Labradoodle puppies, we began researching the Australian Labradoodle puppies, background & history, and were able, over time, to use our incredible poodle, with excellent labradors, to create another exceptional doodle puppy line…American bred labradoodle puppies, as well as working with Australian labradoodle puppy breeders to create our own line of Australian Labradoodles for sale.
Last but not least, our puppy families began requesting Double Doodle puppies, and again we began a new research that allowed us to add Double doodle puppies to the list of the breeds of hybrids that we know very well.
My Moyen poodle puppies, American & Australian labradoodle puppies, goldendoodle puppies, and double doodle puppies are all similar in nature-as they all started with a great poodle named Roxy-and a couple of wonderful studs.
These incredible puppies are born and bred in my home, and cared for with "Kindness that comes from the Heart",  until they reach your loving hands. Families with approved applications, are able to join our program that will help them raise their pups with our help and advice- for the long term if necessary!  We want these puppies to be in their homes "forever" so it is our goal to educate families, how to understand basic dog training concepts, training cues, and red flags where behavior is concerned, as well as grooming education, and nutritional counseling.
We have a Trainer on Staff to help you choose the right collar and lead, (for puppy kindergarten) chews for teething, and crate for housebreaking- we will support you with our online support group Forum for as long or as little as you need (coming soon) We will help you over the "hurdles" that can sometimes cause families to throw up their hands…and unfortunately give up their precious pets- YOU NEVER WILL SEE ONE OF OUR DOGS given up- unless back to us- no questions asked to rehab and rehome…we love your dogs this much! We  have waiting lists for all of our litters, and are known nationally for the quality of our dogs and breeding program. We have broken the traditional "mold" where dog breeding is concerned. We work with, and donate to our local animal shelter, and realize that there is a need, and place for all of us, people will always want a choice. Most of our new puppy families are from the "word of mouth" of prior puppy parents.
We understand that hearing from us is nice-but hearing from families with our dogs, is what you really need, to understand who we are, from people like you, so we suggest you visit our "Testimonials" page for or breeding program- here you will hear from families who have purchased our puppies, and see photos they shared at different stages of their puppies development.
The bottom line is we LOVE WHAT WE DO! Caring for Pets, and the People that own them!
To see our customer testimonial reviews of adopting puppies with us, click the button below: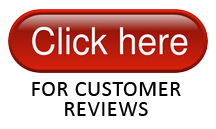 FAQ's about Goldendoodles
The Goldendoodle is a cross-breed. The Goldendoodle is a cross between a Golden Retriever and a Poodle (usually a Standard or Miniature). Doodles make incredibly wonderful family pets, they are very good with children and very easy to train. They are intelligent, friendly, and affectionate. They come in three sizes: miniature (weighing 15 to 30 pounds), medium (30 to 45 pounds), and standard (45 to more than 100 pounds). Because they are a cross-breed, their traits are not fixed, so there is not a guarantee that the Goldendoodle puppy you purchase will fall into the desired weight range. Opening your heart and home to a crossbreed is like opening a beautifully wrapped package on your birthday: it's exciting, and we share in that excitement and we show it through our customer testimonials and our many years of loving care we provide for our doodles. The Goldendoodle is listed as one of top 15 best dogs to adopt as a new owner. This cross-breed mix of the golden retriever and the poodle.
The Goldendoodle is listed as one of top 15 best dogs to adopt as a new owner. This cross-breed mix of the golden retriever and the poodle make it an exuberant and hardy dog with the stable, even-tempered from the Poodle. A smart, respectable, loveable and moderately active dog who excels in obedience, agility and always wants to be your best buddy. His size varies depending on whether his Poodle genes are toy, miniature or standard. Goldendoodles have a moderate activity level. Larger Goldendoodles may be more active than their smaller kin. This breed will need a good walk or active play time every day, and proof of their intelligence, they are athletic enough to participate in such dog sports as agility, flyball, obedience, and rally. They can also be excellent therapy dogs. Both of the breeds used to create Goldendoodles tend to be smart and learn quickly.
We take great care and pride in how we socialize and train them early and use positive reinforcement techniques such as praise, play, and food rewards, you will be met with a wonderful companion. Poodles have a reputation for being hypoallergenic, which means they can be tolerated by people who have allergies to dogs. Because they have the Poodle in their heritage, Goldendoodles are sometimes promoted as being hypoallergenic. But allergies are not caused by a particular dog coat type but by dander, the dead skin cells that are shed by all dogs. There is no scientific evidence that any breed or cross-breed is more or less allergenic than any other dog.
They can also be excellent therapy dogs. Both of the breeds (poodle and golden retriever) used to create our goldendoodlepuppies tend to be smart and learn quickly. We take great care and pride in how we socialize and train them early and use positive reinforcement techniques such as praise, play, and food rewards, you will be met with a wonderful companion.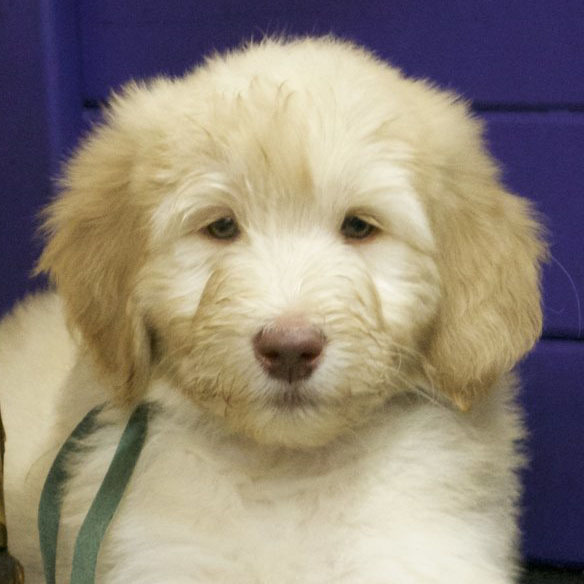 Other Quick Facts to know about Goldendoodles.
Some Goldendoodles have been trained as guide dogs, a job for which their temperament and intelligence is ideally suited. Goldendoodles are companion dogs. They love their owners, are loyal and the Goldendoodle breed must live inside your home, never ever live outdoors. Like their Poodle parent, our Goldendoodle puppies for sale,  can come in many different colors. Their coat colors are cream, apricot, gold, red.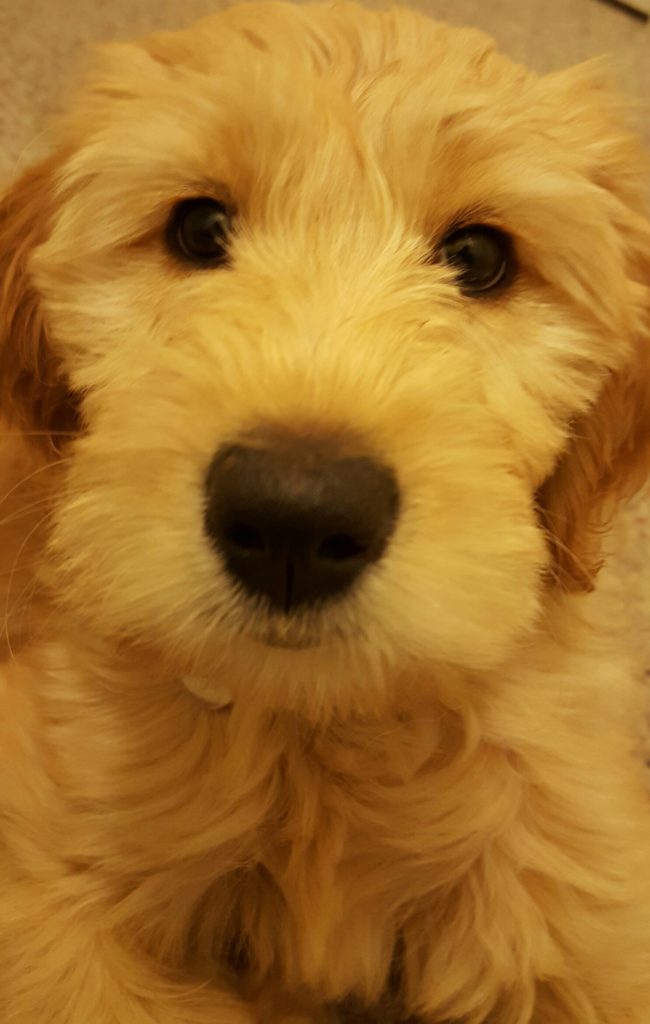 To learn more about the history of the Goldendoodle, click here.
To learn about our upcoming litters and how you can adopt them, click on our doodle litter page here.