We Offer Full Day and Half Day Rates
for Dog Daycare and Playcare*

Doggie Daycare explained: These are dogs that have been evaluated and are able to play safely with other dogs. These dogs are the candidates for "Rendezvous Regular" discounted play passes.
*LePooch is our name for dogs that are unable to play in a group setting. Please know that all adult dogs are not cut out to play in groups. We will care for your dog separately and love them just as much!

Doggie Daycare LePooch dogs explained: We still are able to provide One-on-One care for dogs that are unable to play safely with other dogs, when evaluated. These dogs spend more time in rooms than outside, and we do not offer discounted play passes, as this is more out of owner necessity than "FUN for Fido".
Designed for fun! Our Doggie Playcare will bring so much socialization, exercise & pleasure for your dog!
All seasons, open 7 days a week. They might not want to go home! Come on let's play!

The lifetime skill of keeping your dog social and active is the best gift you could ever give your pet and family. Socializing with other dogs while being active and receiving affection from our staff creates the most enjoyable experience for your pooch! Daycare is much better than being left at home to their own devices while you are at work. KPR doggie playcare is the best way to go!  At Karla's Pet Rendezvous, dogs meet other dogs in a professional and safe environment, as they learn to socialize with each other. This socialization allows them to learn to trust other dogs and people in their lives. Puppies desperately need this in order to grow up well-balanced, and unafraid of new social situations.
*Please know that all adult dogs are not cut out to play in groups. We will care for your dog separately and love them just as much.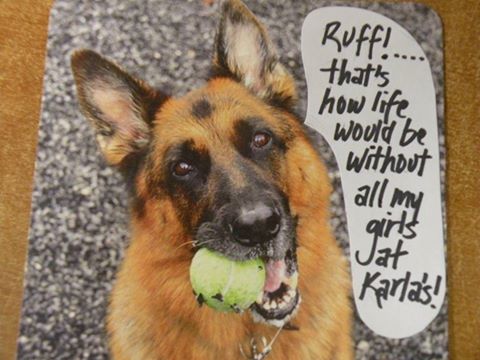 What you can expect from our Doggie Day Care Services

Our programs are supervised by loving attentive attendants who are highly trained in dog behavior. Safety and good manners are our first and foremost concern for your dog.

Our large, climate controlled romper room provides plenty of
space to play with other dogs and get to know each other.

We have shock absorbent, non-slip flooring which provides a
safe, fun, clean environment for your loyal companion.

Our romper room is climate controlled so when weather does not permit outdoor play they can enjoy our day-long fun indoor activities.

Our spacious outdoor play parks are lined with rubber mulch to keep your dog's paws healthy and safe while romping and playing with other dogs. NO MORE RAW PAW!(in most cases)

Our climbing structures give dogs an experience which allows
for diverse exercise & activity.

Our daily schedule includes fetch, swimming (summer months), tag, romp with each other,
nap, lunch, snack time and even more play time.

We take pride in our specialized water activities in summer,
and snow activities in winter for all the dogs we care for.

Half and full days are available. We also offer 2, 3, 5, 7, 10, 20,
50-day discount passes. (See below Rendezvous Regular Discounted Play Passes Icon) Group sizes are limited for optimal safety and fun.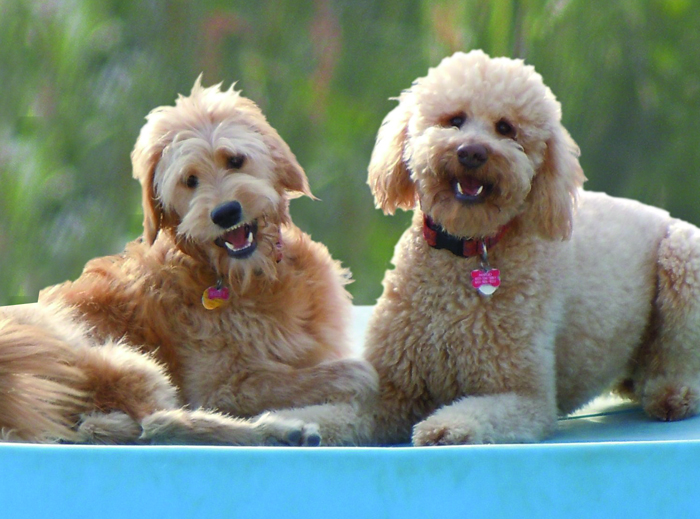 Margo & Rudy (shown above) are Top Dogs here at KPR and have earned the titles of  "Playground Managers". They have been coming since we opened this facility in 2009.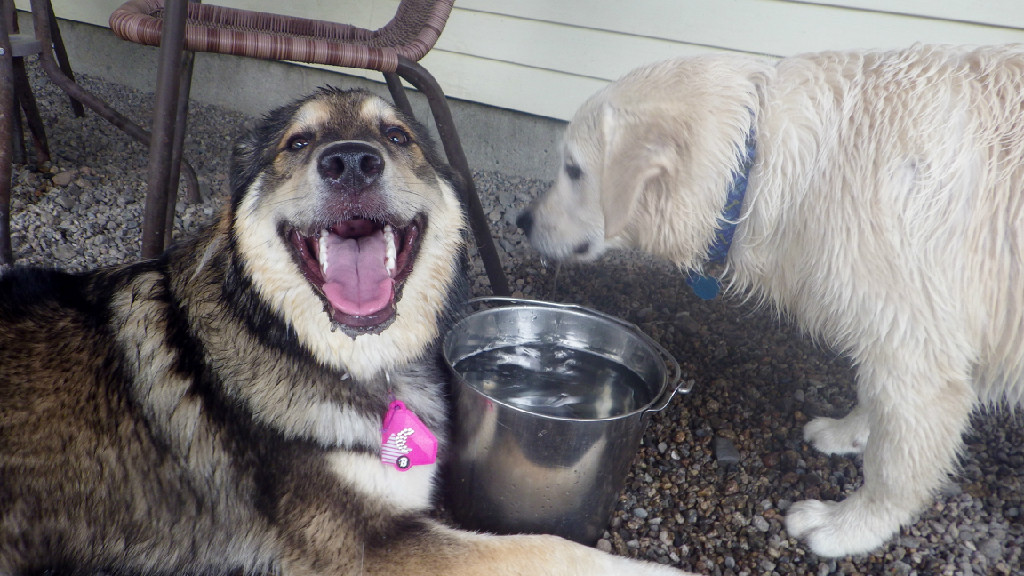 For testimonials of our happy clients, click here.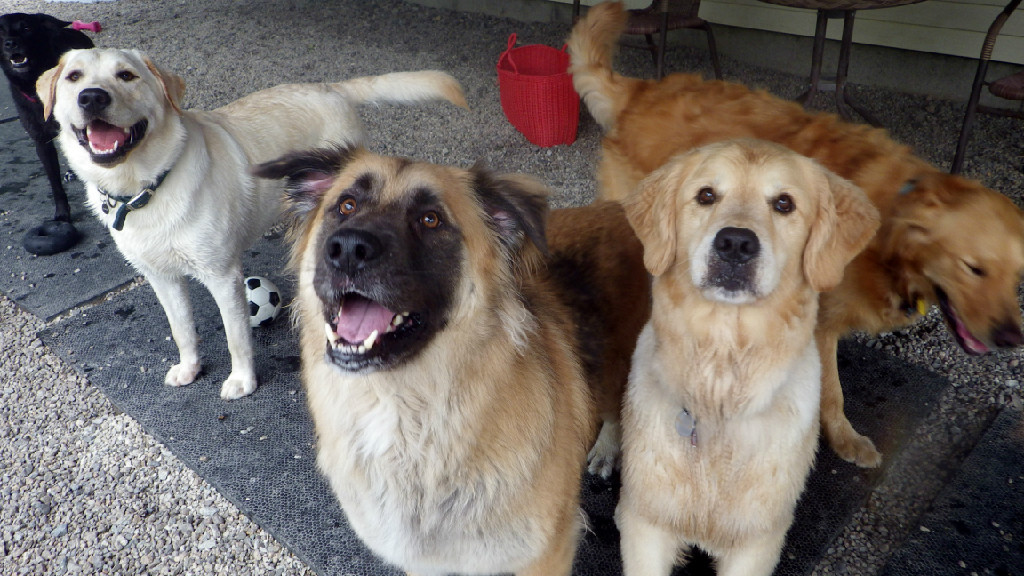 Dogs love our playgroups and often become best friends!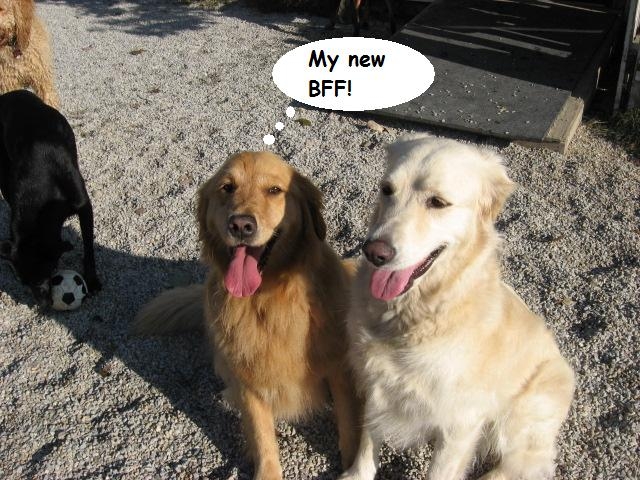 Our Playgroups include:
Saturday Morning Sausage & Biscuit Social 
Join us from 8:30am-12:30pm. A perfect opportunity for
your dog to be introduced to dog daycare activities for a short
span of time. We are pleased to provide this service while you shop or run your errands. If your dog loves this time with us and playing with the other dogs you can consider coming more often for full days with our "Rendezvous Regular" discounted play passes.
Cost for Saturday Morning Social: $20.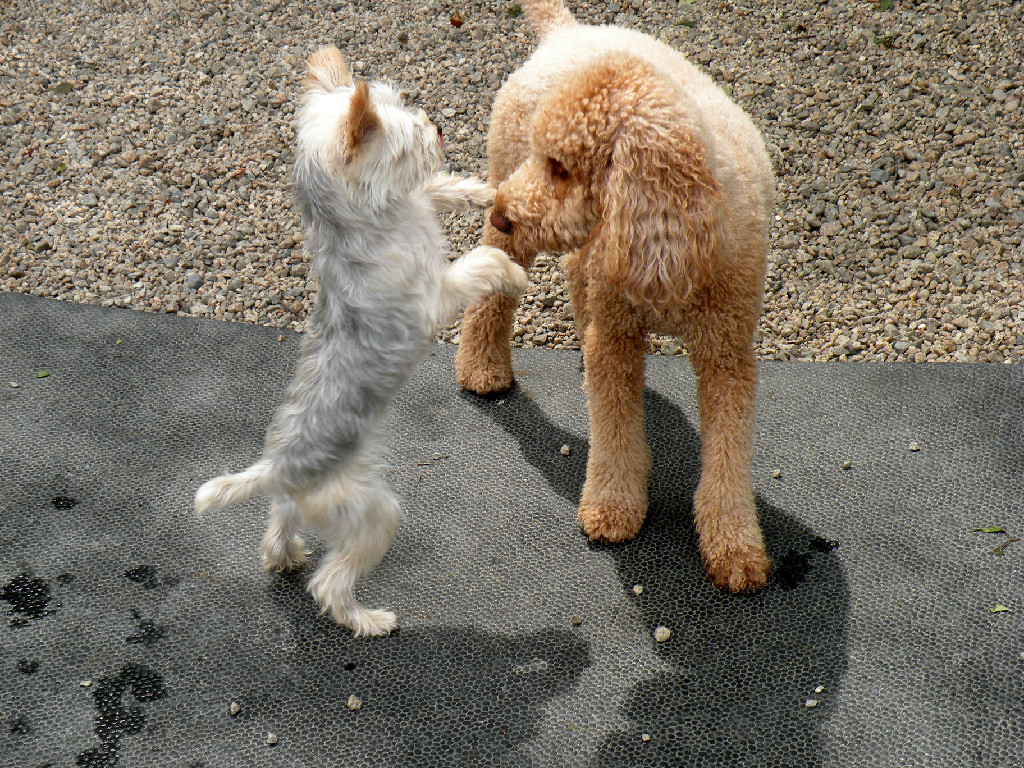 Le Petite Chien 


Designed just for small dog play. Puppies can run, jump and
enjoy each other and our state of the art climbing structures.
Small dogs can enjoy the outdoors from their own window
perches indoors, and have access to a spacious outdoor play park.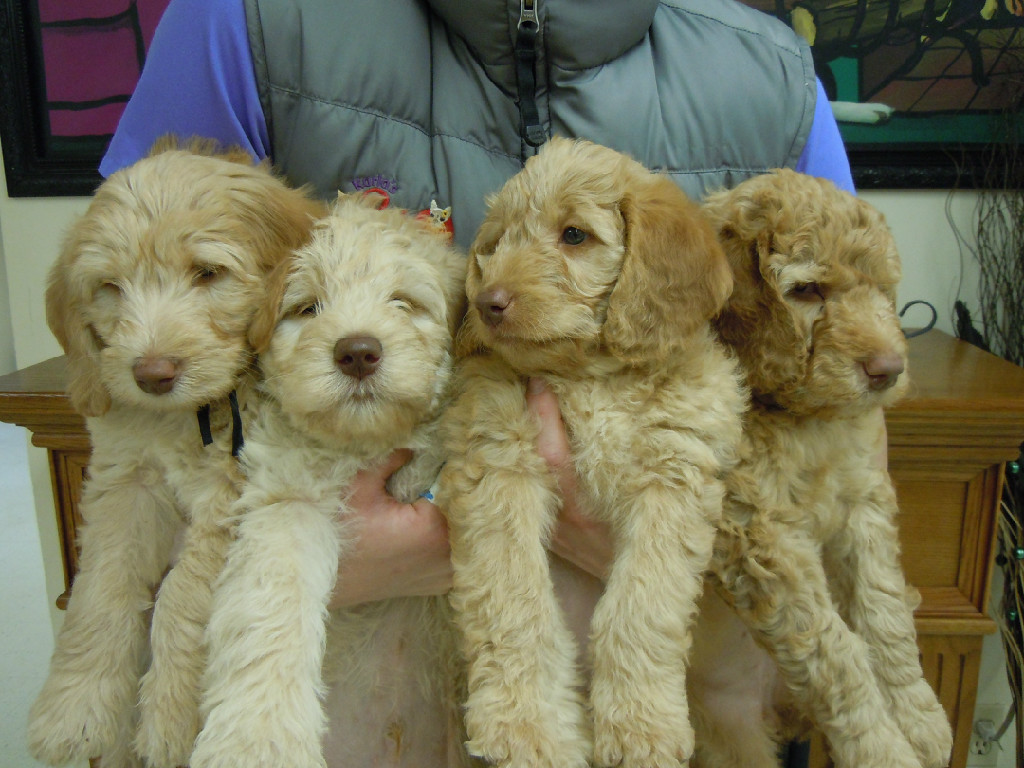 Let us provide your puppy with play and socialization during the day while you work.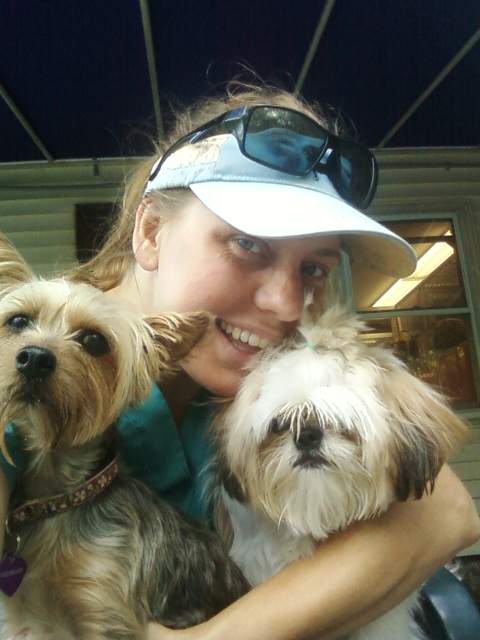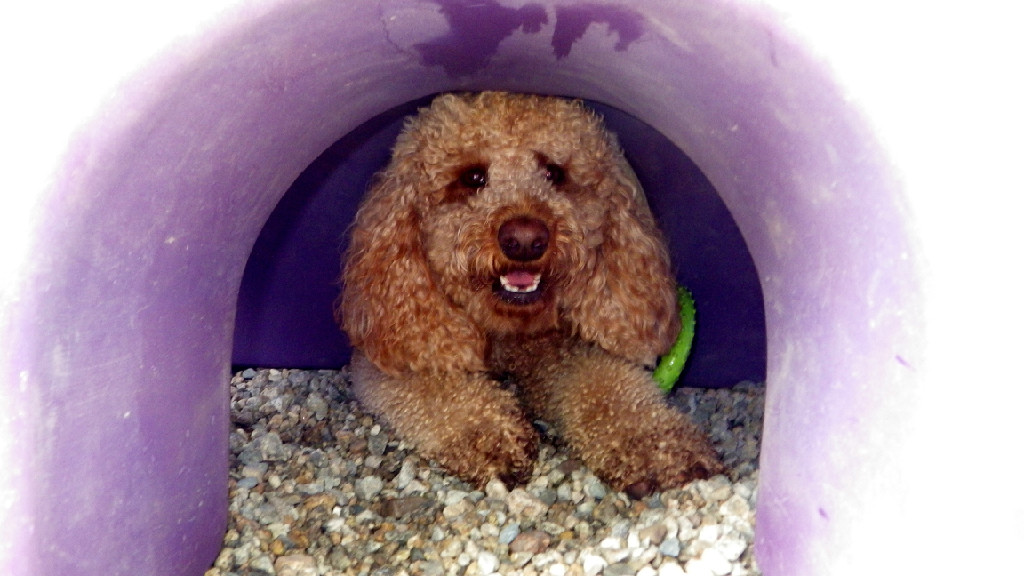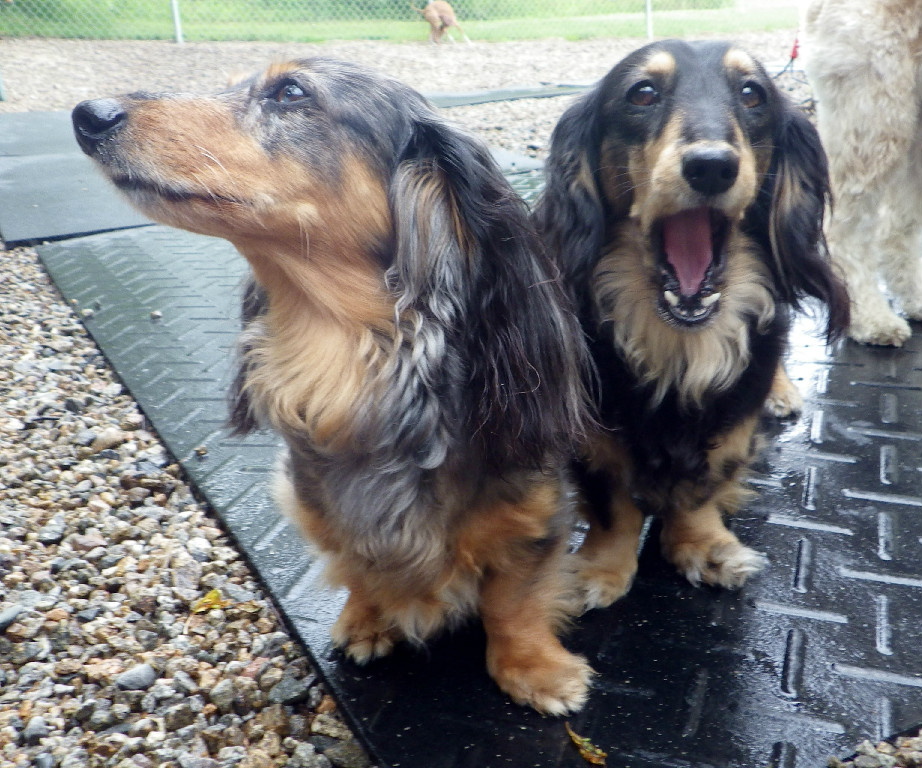 Summit and Tuckerman have managed our Petit Chien play yard since 2009.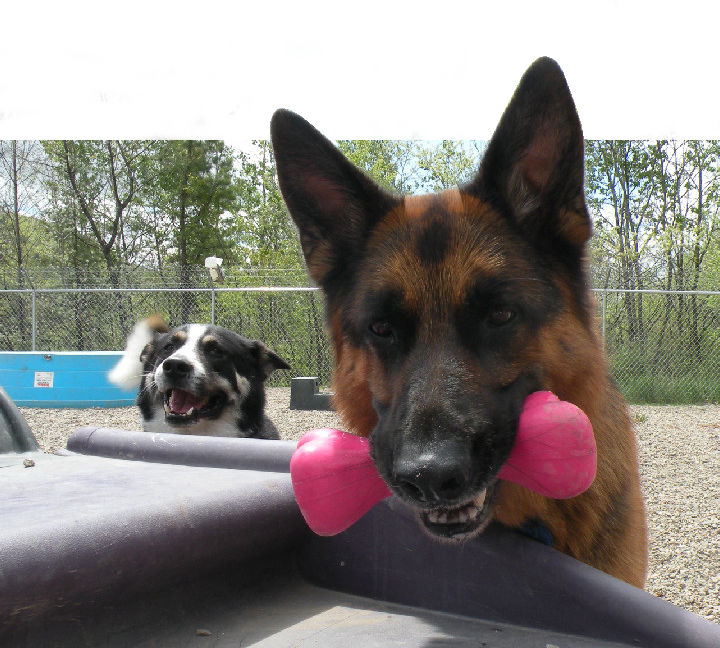 Le Grand Slam Play 


Designed for moderately active to very playful medium-sized and
larger dogs. Dogs require a minimum of 3 hours of good exercise
daily. (A great opportunity to help owners provide a healthy
necessity for their loving companions). Dogs play together all day
while owners work or attend to errands. Instead of your pet
being home alone, bored and possibly naughty, they now enjoy
a stress-free day of play with plenty of love and attention.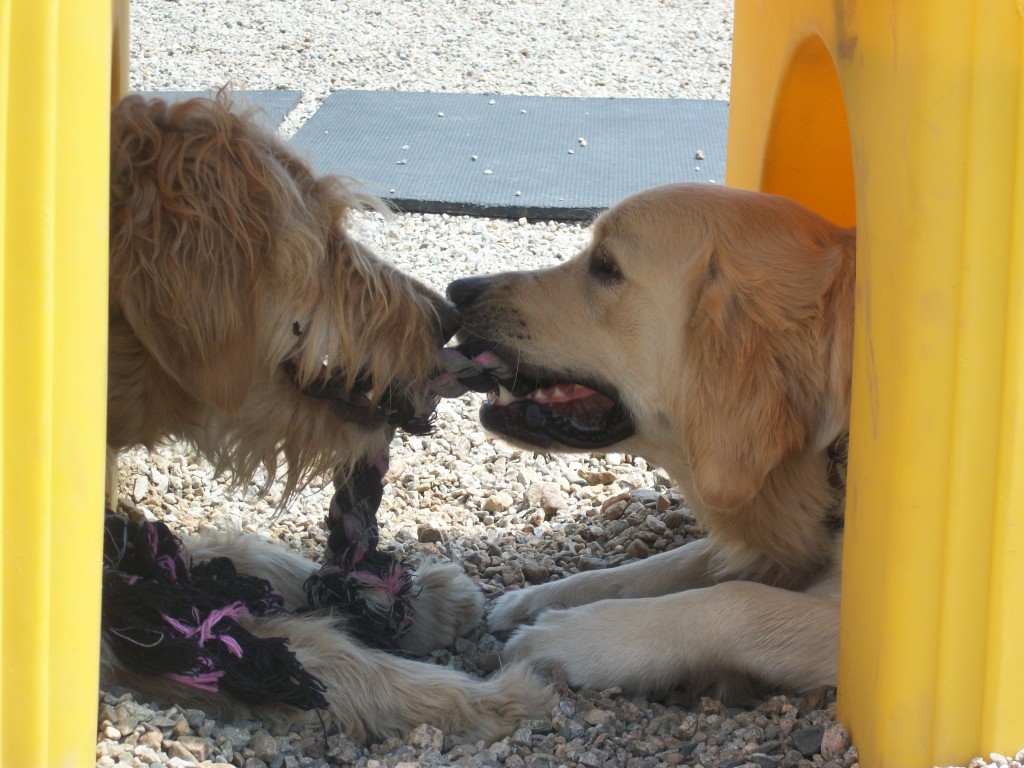 Dog Daycare Rates ———————————————-
Full Day (8 hrs) $35, Dog #2 $30
Half Day (4 hrs) $25, Dog #2 $20
(based on pets from the same household)
Drop off – Pick up Time 


½ day am 8-12:00
½ day pm 2-6pm
Save money with our Day Care Passes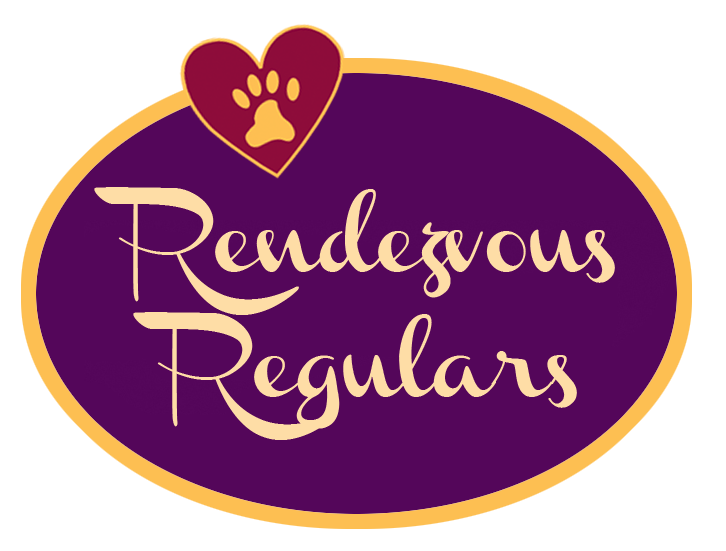 Save money with our daycare passes by clicking the
Rendezvous Regular icon above.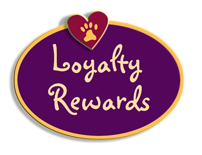 Learn how we reward you for every dollar you spend with us.
For details about our Rewards Program, click the icon above.

DAYCARE REQUIREMENTS*
• Evaluation: Your dog must be evaluated in order for us to know whether they are able to play in a group.
• Enrollment: Pet Boarding & Daycare application and signed agreements
• Vaccinations: Bring paperwork with due dates for; Dogs: Rabies**, distemper**, bordetella, negative fecal, flea preventative Cats: Rabies**, distemper**, feline leukemia with negative blood test results. Tighter tests accepted
• We accept puppies over 10 weeks of age (or two sets of puppy vaccines)
• Bring a lunch: Should come from home and labeled. Feel free to bring treats.
• Cancellation Fees: $10 deposit applies for daycare reservation.
• Loyalty clients may transfer deposits to future reservations.
• Check out: 5:30 PM
FOR THE SAFETY AND WELL BEING OF YOUR PET PLEASE READ!

*Our concern for your pet is safety first. Dogs are allowed to play with other dogs after an evaluation. Private play sessions given in lieu of
play-care where necessary. Our programs are supervised by loving attentive attendants who are highly trained in dog behavior. Safety and good manners are our first and foremost concern for your dog.


**If your pet has been vaccinated at least twice for rabies and distemper as adults we require no more of these two vaccinations for boarding, although we do require bordetella (for dogs) and a negative fecal annually.


***Please know there is always risk involved when allowing dogs to play together in a group. Dogs play with their mouths and teeth, and "abrasions and boo boos" happen easily, just like children on the playground at school. We do not assume any risk when or if, your dog is injured on our playground. We have a Vet on premises during the day if such injuries do occur. Liability and responsibility lies with pet owners, not Karla's Pet Rendezvous for payment of veterinary bills. BE PREPARED TO ASSUME THE RISK INVOLVED!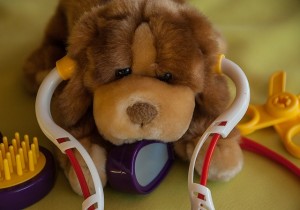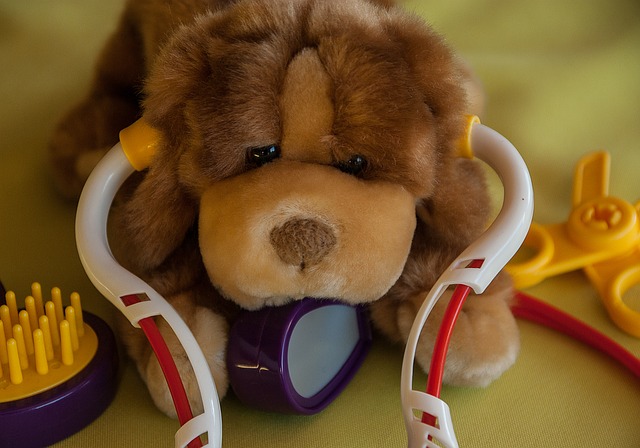 Veterinarian on premises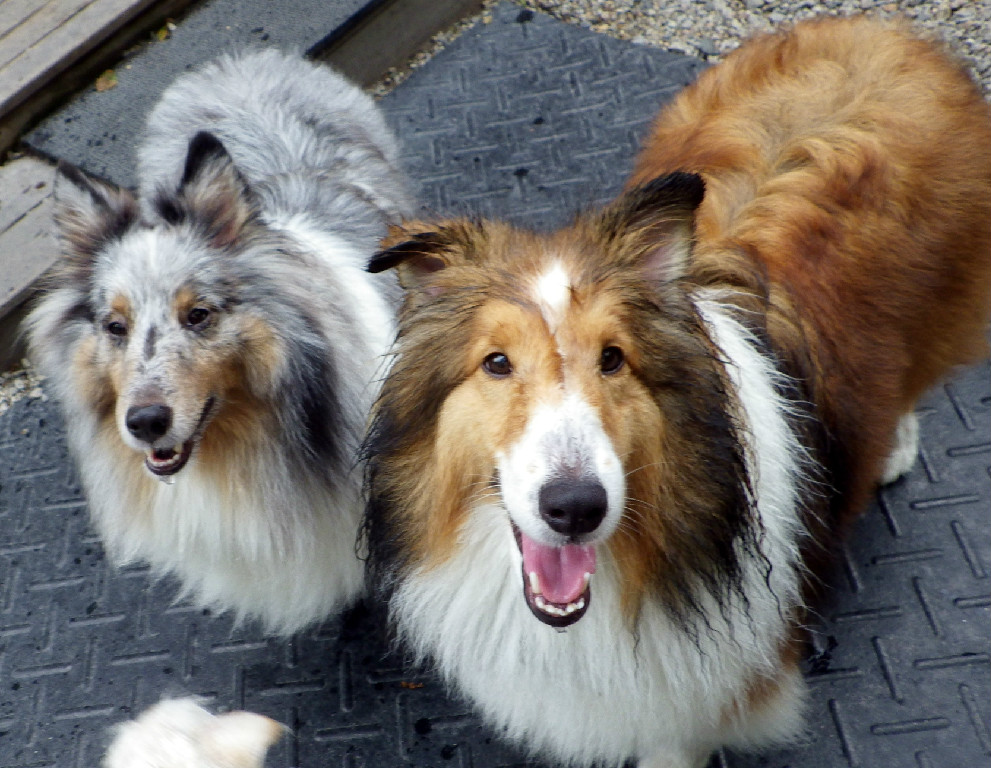 To Our Vacationing Pet Owner 


Our facility allows you the ability to bring your pet with you on vacation to the Mt Washington Valley. There's no need for you to ever leave your pet at home when you are on vacation.
Our Full Service Pet Care Facility is State of the Art.
See our Partners Page for hotel recommendations. >>>CLICK HERE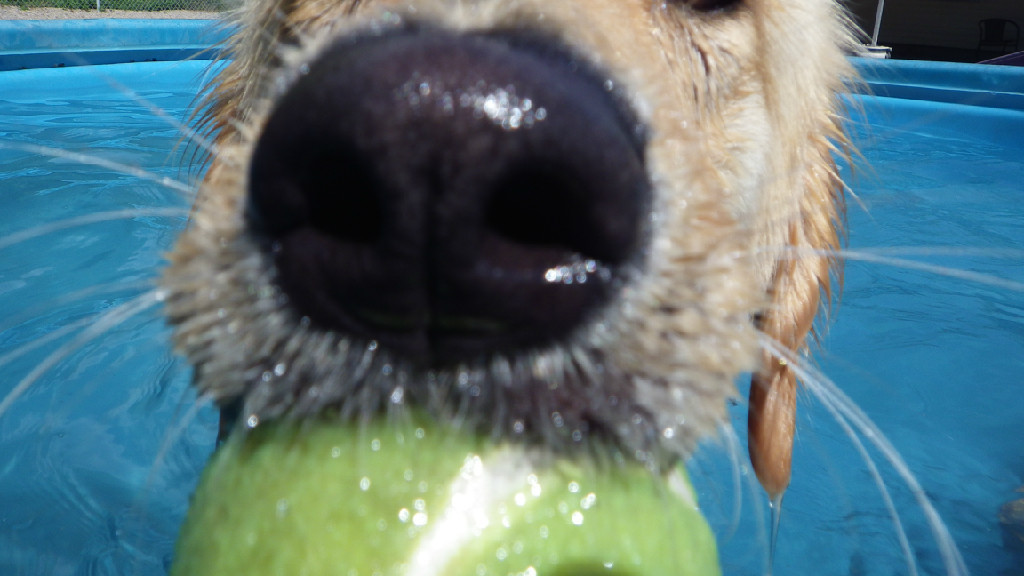 Here's some more of our happy dog customers!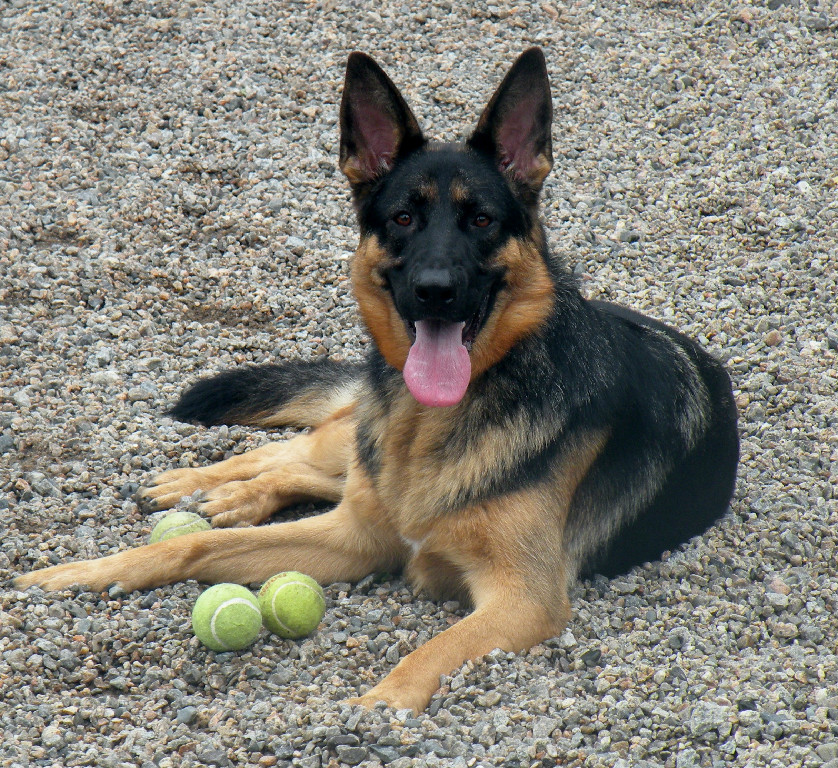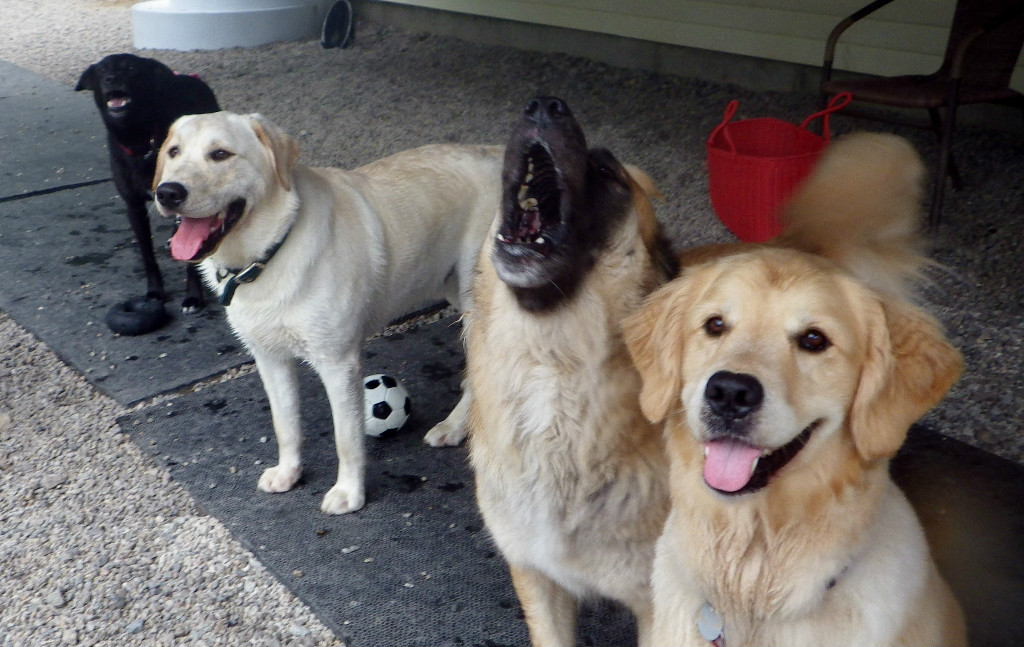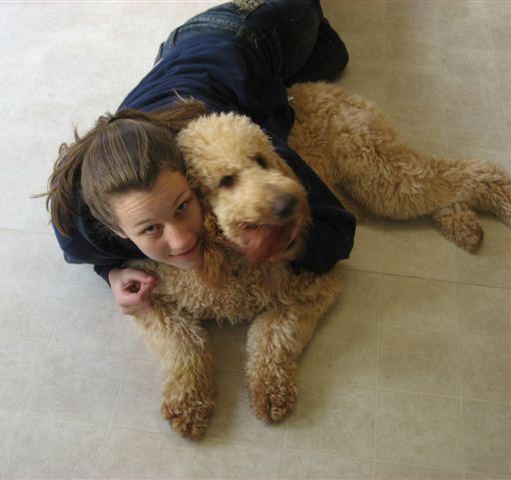 Payton with Roxy (shown above)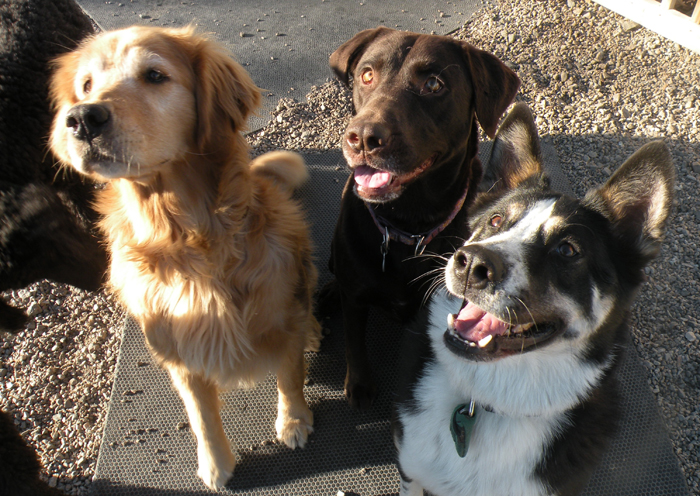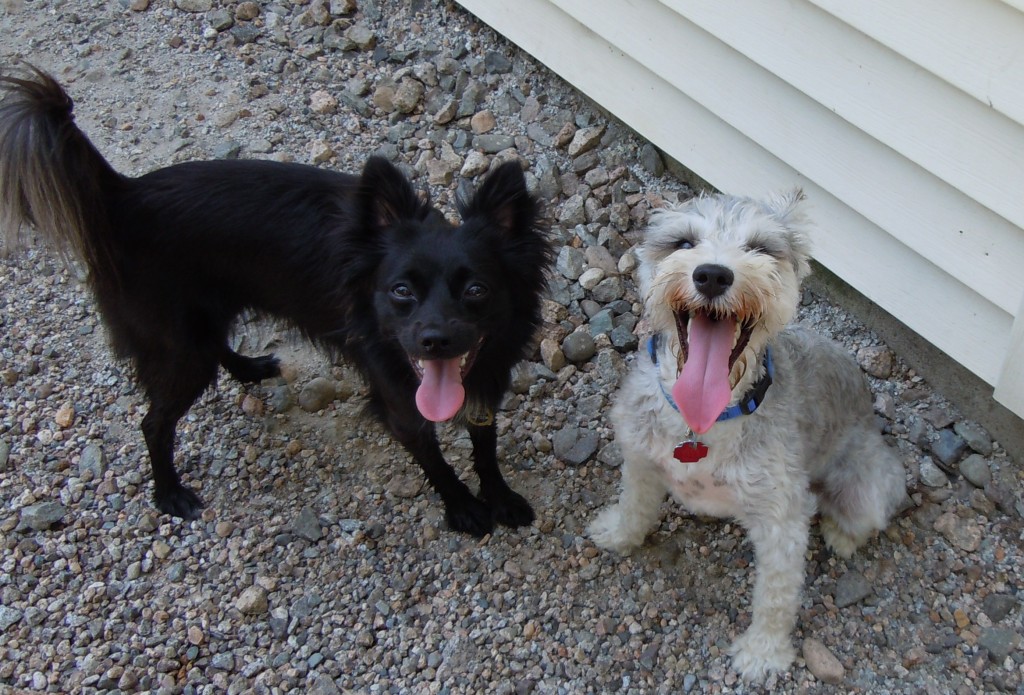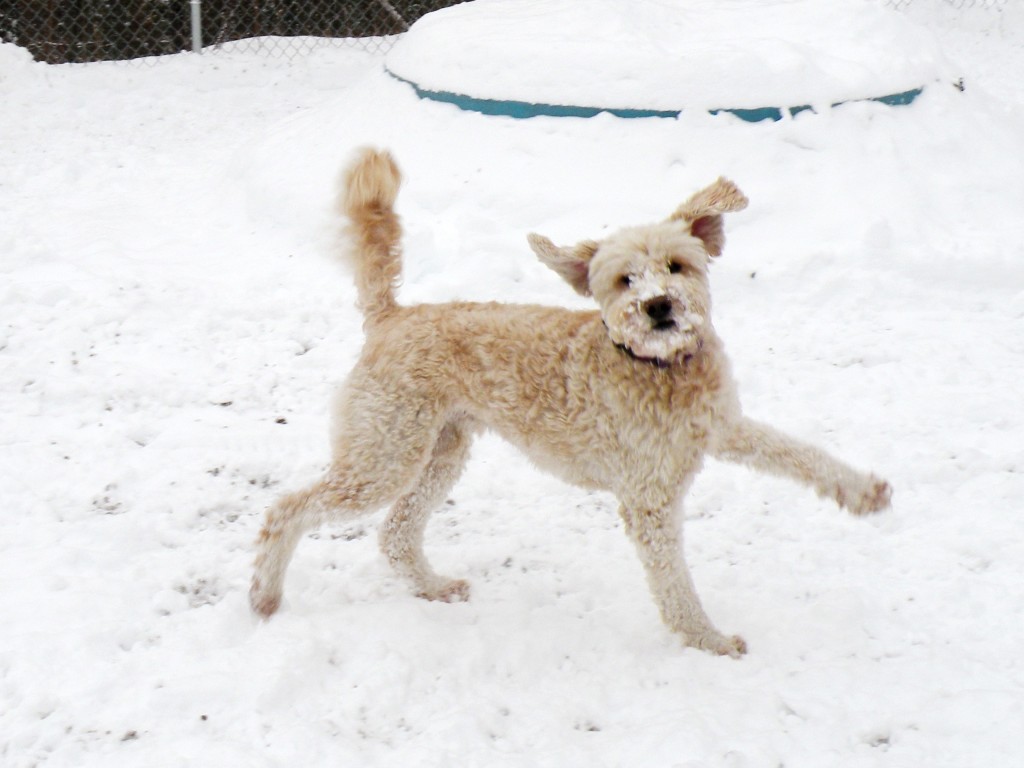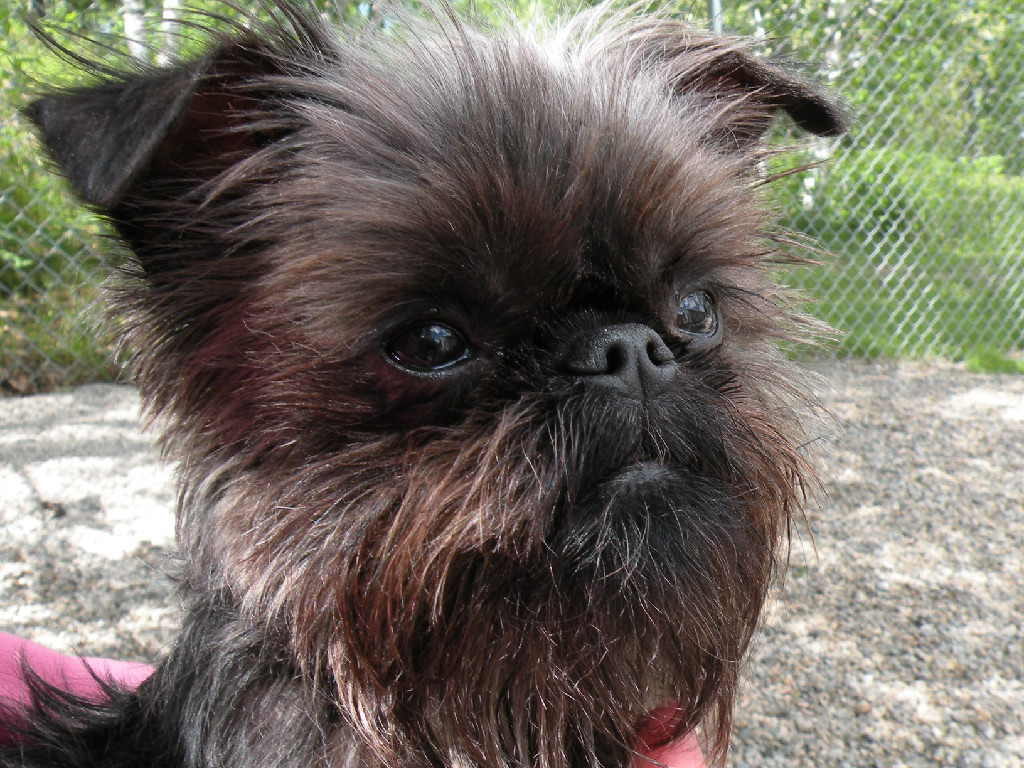 We love them all, big and small! We show it by being open year round, 7 days a week.