Are You Looking for a Reliable Labradoodle, Goldendoodle, Moyen poodle, Australian Labradoodle, Double doodle Breeder?
Meet our dads. They are the reason we are able to give ourselves the the title: "RELIABLE 'Labradoodle, golden-doodle, Moyen poodle, Australian Labradoodle, Double doodle BREEDER"
On this page we share our beautiful Doodles, Moyen Poodles, Goldendoodles, Labradoodles Australian Labradoodle studs. These are the dads that make these puppies wonderful. We love our dogs and it shows. We feed them highly nutritional food and take very good care of them.
If you are interested in learning about the value of
purchasing from a reliable breeder such as ourselves,
you can learn more about our PUPPY PROMISE, by
clicking here: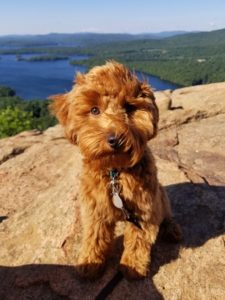 Click here to view Cooper Health Records
Meet Cooper above! One of our puppy Dads
He is our mini Goldendoodle puppy Dad. He has a very sweet disposition and personality. Cooper is outgoing and loving, and playful at the same time.  Cooper brings all these great characteristics to our wonderful breeding program.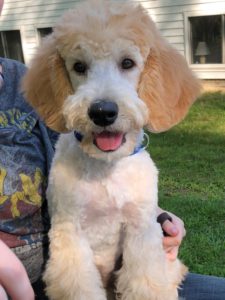 Meet Jax! Our latest goldendoodle dad weighing in at 22lbs- apricot creme, with a curly coat. Jax is SUPER smart and loving…great family boy, and loves his people & everyone!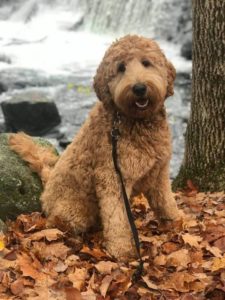 Meet Abner! (pictured above) Our sweet, goofy, athletic, playful & "smart as a whip" Goldendoodle Daddy!Abner loves to be with his Momma and is up for anything! Very friendly & loving and just an all around good family member.
Click here for Abner's Parental Health Records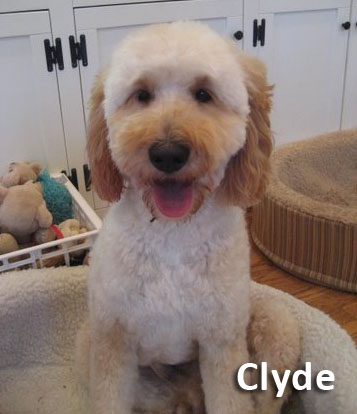 Meet Clyde, one of our Puppy Dads
(pictured above), he is a beautiful Australian Labradoodle stud and he comes from Australian bloodlines, Rutlands and Tegan Park. Clyde weighs 35 lbs and has a wonderful disposition and throws beautiful puppies. He is apricot creme.
Click here for Clyde's Health Records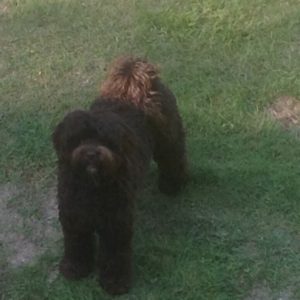 Meet Marco, one of our Puppy Dads
(pictured above), this dog is one of our chocolate Australian
Labradoodle studs. Marco is a very smart boy, and beautiful as you can see from this rich dark chocolate coat of his, to those stunning brown eyes. Marco is athletic, playful, and a sweet, loyal pet. We love Marco's puppies!
Click here for Marco's Health Records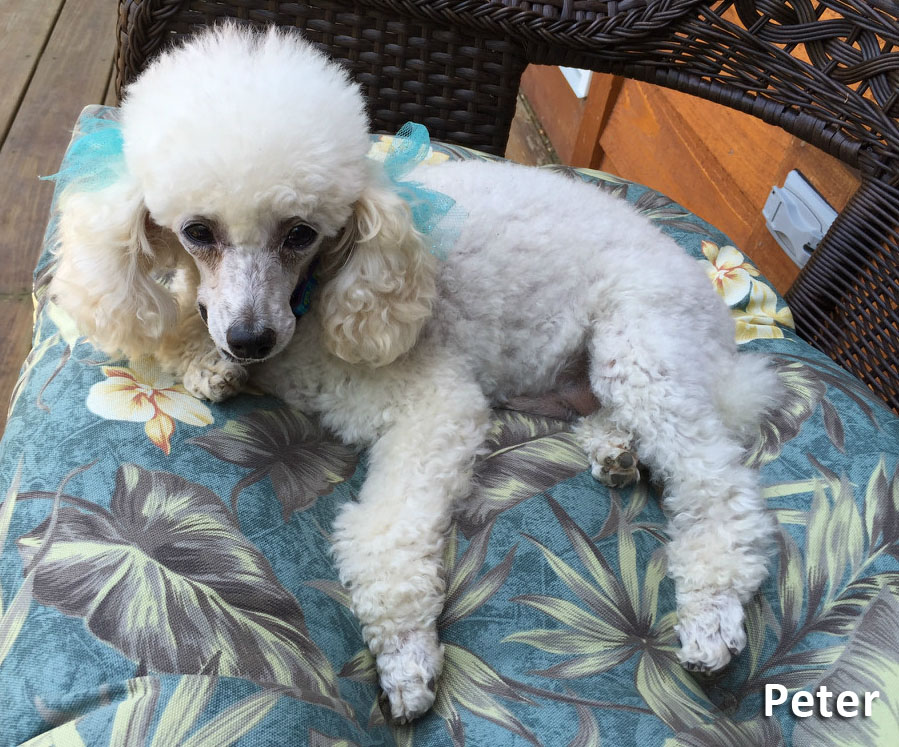 Meet Peter, one of our Puppy Dads
(pictured above), this dog is a champion toy poodle stud.He is wonderful with kids and other small dogs, loves his family life and produces beautiful puppies. Peter is super attentive to his family, and loves meeting new people & pets.
Click here for Peter's Health Records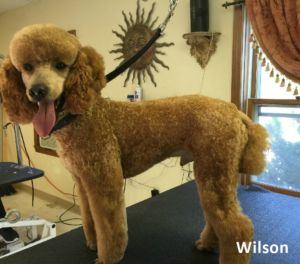 Meet Wilson, one of our Puppy Dads
(pictured above), Wilson is a perfect, sweet, and loving red Moyen Poodle male. Wilson weighs just 21 lbs and he loves his family, freedom, and having fun with his girls – His puppies make amazing family pets.
Click here for Wilson's Health Records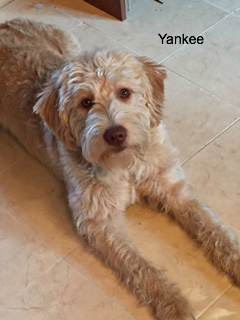 Meet Yankee, one of our Puppy Dads
Yankee (pictured above) is very sweet-natured. loving, family-oriented, and well-behaved! He loves to hike and swim and great going off lead to go the extra mile! Yankee Weighs 60 lbs and is an F1 (first generation labradoodle)
Click here for Yankee's Health Records

Here is a sampling of some of our adorable puppies!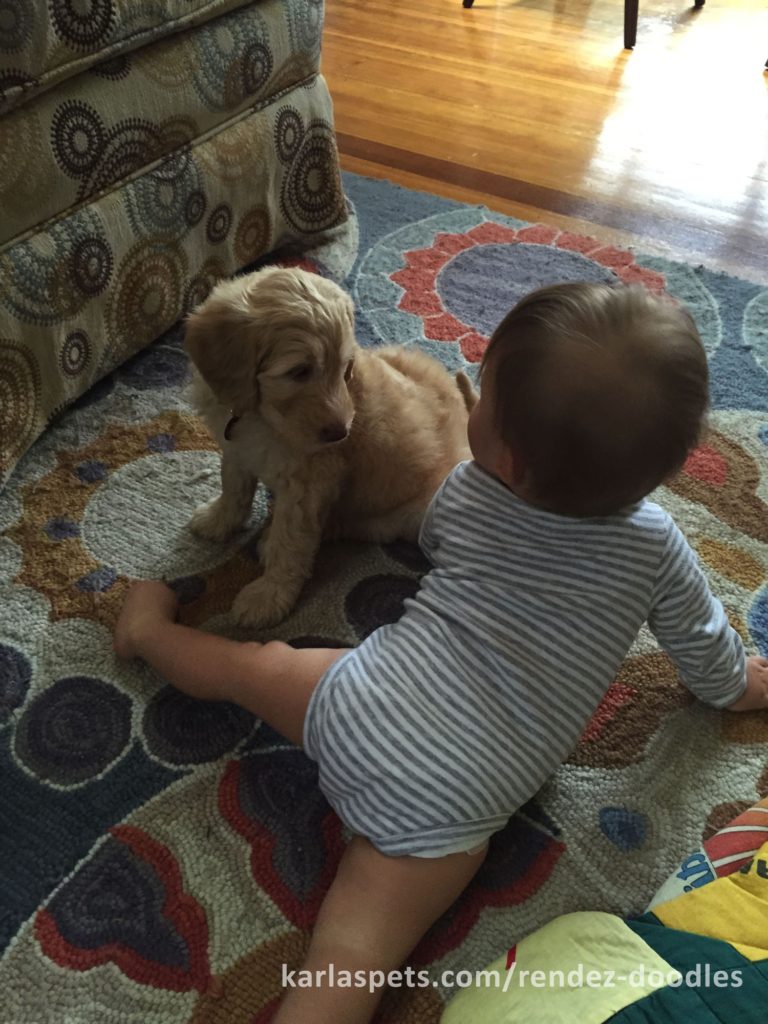 It's Frankie, one of our lovely Puppy Dads