Our Australian labradoodle puppies are family owned & raised by loving hands, born in our bedrooms, and raised in our homes with plenty of room to run! -Karla's Pet Rendezvous, established over 40 years, well respected Australian Labradoodle breeder with reviews, when choosing a breeder!  SO important!  As one of the premier Australian Labradoodle breeders in Maine, New Hampshire, Massachusetts, and all of New England, & the quality of our doodles are becoming well known nationally as well.
Karla is also a Pet groomer, Pet Care Facility owner, "Animals are my life!"-None of our Australian labradoodle dogs will ever live in a kennel-nor will anyone have one of our Australian labradoodle puppies that cannot consider These exceptional Australian labradoodle puppies are a part of our  family, until they join their new families.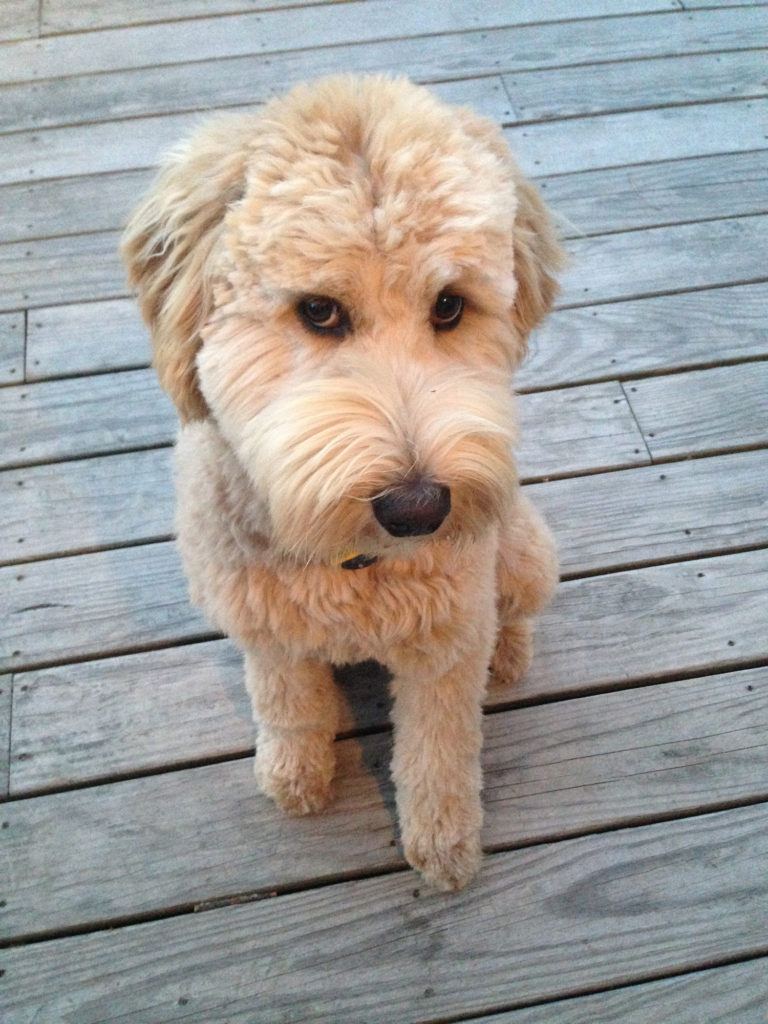 Our Australian labradoodle puppies for sale are Volhard Temperament Tested, Vaccinated, Health Guarantee, Parental Health Tested, Visits Welcome! You will meet our labradoodle dog parents, and us. We provide for you 4 hour exit seminar including Nutrition, Parental & Puppy Health, Training -Crates, Treats, Toys, & Grooming Education & Supplies-We love sharing our knowledge with you! We will support you & your adopted Australian labradoodle puppies as they grow-and siblings as a group online sharing photos, & tips, we stay with for as long or short a time as you need!
The above video is a litter of two Australian Double doodle puppies from Dixie (F1b goldendoodle) and Clyde -Multigenerational Australian Labradoodle- Meet Dixie (Mom) and Marley & Holly
Australian Labradoodle parents:Phoenix &  Finley below