We are very proud to announce that we have been awarded the "Excellent" recognition badge for health testing practices by good dog.
Achieving this reward means we are among those breeders who perform the highest level of health testing on their breeding Goldendoodles.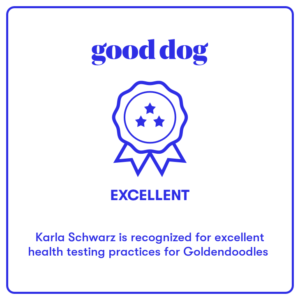 To view our good dog profile, click here.